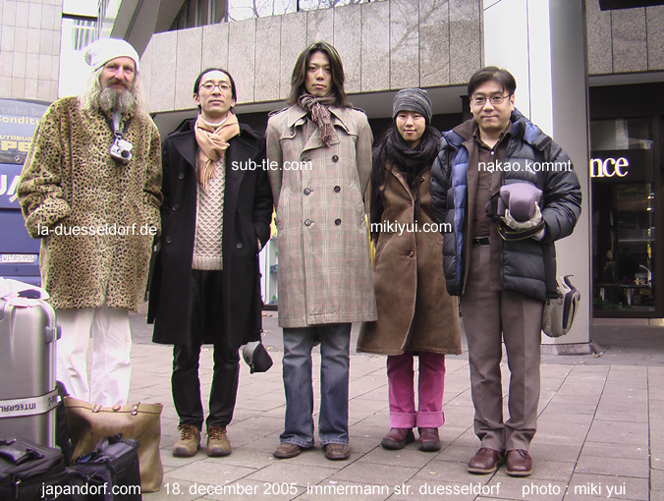 24.03.2012: Eröffnung einer Klaus-Dinger-Ausstellung in der Düsseldorfer Galerie Slowboy. Die Ausstellung geht noch bis 02.06.2012. Zugleich wird ein Photobuch in limitierter Auflage von 500 Exemplaren veröffentlicht, das sein Leben und sein Werk von Kindheit an bis zu seinem viel zu frühen Tode im Jahr 2008 in Form von Bildern und Interviews sowie seine Worte in Handschrift umfasst. Weitere Informationen auf der Web-Site von Slowboy.
March 24th, 2012: A Klaus Dinger exhibition will start in the gallery Slowboy in Düsseldorf. The exhibition will last until June 2nd. Moreover, a photo book will be issued as a limited release of 500 copies, that shows his life and art, from his childhood until his early death in 2008. It contains photos, interviews and Klaus Dinger's words in his own hand-writing. More information can be found on Slowboy's web-site.
07.05.2010: Offizielle Wiederveröffentlichung der 3 NEU!-Klassiker plus NEU! 86 plus NEU! live 72 als 5-LP-Vinyl-Box auf Grönland Records.
May 2010: Official re-issue of the three NEU! classics plus NEU! 86 plus NEU! live 72 as a 5 LP box-set.